Artistic Director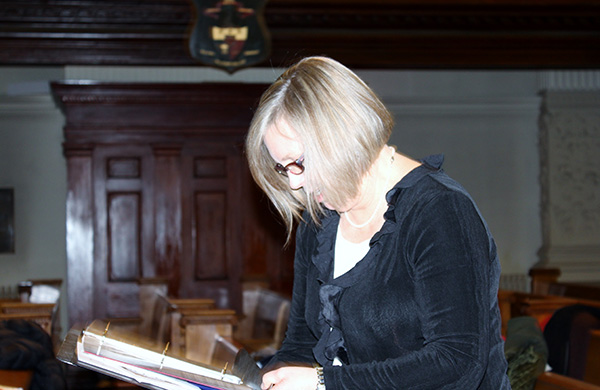 Artistic Director/Conductor, Martha Hill Duncan, is a piano teacher and an award- winning composer who looks forward to Monday night rehearsals with the talented and enthusiastic women of She Sings! A transplanted Texan, she received a vocal diploma from the Houston High School for Performing and Visual Arts and graduated from the University of Texas at Austin with studies in composition and piano. She is grateful to many influential music teachers including composers Dr. Donald Grantham, Dr. Samuel Dolin and pianists Gregory Allen, Danielle Martin and Trudy Borden. She is also grateful to conductor Michel Marc Gervais for a generous stint in his conducting classes while on sabbatical at UC Santa Barbara with her husband Martin.

As composer and artistic director of She Sings! Martha has produced several works for treble choir. Her Star Prayers was a co-winner in the 2005 Ruth Watson Henderson Choral Composition Competition. She has also written for Aurora, Melos Chamber Choir, Pro Arte Singers, Young Choristers Limestone, The Youth Opera of El Paso and the Consortium Project of Graphite Publishing of Minneapolis.

Inspired by her long time piano teaching, Martha has written many solo and ensemble piano works of varying degrees of difficulty. Many of these collections are included in music educational syllabi and publications of the Royal Conservatory of Music, the Canadian National Conservatory of Music and Conservatory Canada. A piano examiner for the Royal Conservatory of Music, she is also a frequent presenter, clinician and adjudicator in Canada and the US. A founding member of Red Leaf Pianoworks a composers' collective and websource for new piano repertoire she is also member of SOCAN, the Canadian Music Centre, the Association of Canadian Women Composers and the Canadian Federation of Music Teachers. She lives in Kingston, Ontario with her husband, Martin, and has two grown children. For more information, please visit www.marthahillduncan.com.